Better Business Bureau Rated A+
Tayloright LLC (dba TungstenRings.com) has been in business for over a decade and is accredited and rated A+ with the Better Business Bureau. In addition, we have been awarded a 5-Star Rating with this same organization. Click on the Better Business Bureau live link above to view our rating or to leave a review.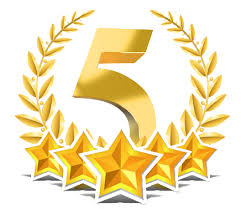 Ring Size Exchange/Return
If you have ordered an incorrect size or if you need to exchange your ring for a different size, please contact TungstenRings.com at 801-755-1661 or ringsales@live.com (see "Contact Us" at the top of this page). We will authorize the exchange and make sure you receive the size you need. Depending upon the type and model number of the ring there may be nominal fees associated with exchanges.
Most stock rings are available in full and half sizes and custom rings (Exotic Wood, Dinosaur Bone, Antler and Meteorite Inlays) are available in all sizes including 1/4, 1/2, 3/4, and full sizes.
Stock rings have a 30-day free exchange or refund policy included. Stock rings that have been personalized with engraving can also be exchanged for a different ring or a different size. Exotic Inlay Collection rings are custom-made to order for each customer and as such do not have a refund or return option.
Lifetime Warranty
At TungstenRings.com, we purchase only rings that are designed, crafted and made from the finest materials to ensure a lifetime of enjoyment! If you take care of your ring, clean it and treat it with respect and do not abuse it, it should be the only wedding band you need to purchase.
Our LIFETIME WARRANTY includes all manufacturing defects and sizing – the most comprehensive lifetime warranty in the industry. Buy it once – for life! No other ring carries this comprehensive of a warranty.
Tungsten is known for its stunning scratch-resistant finish and holds its shape and shine indefinitely. The Tayloright© Tungsten "Hallmark" is engraved on the inside of our rings for your protection – this guarantees and validates your lifetime protection.
Tungsten bands are 4 times harder than titanium, 5 times harder than tool steel and 10 times harder than 18 kt. Gold.
Should your ring become defective due to the manufacturing process (including loss of diamonds), we will replace your ring for $39.99. This warranty exchange fee covers handling, packaging, and shipping your new ring back to you.
We recommend that you still secure an insurance policy for rings with genuine diamonds – most insurance policies will cover the loss of stones and this will serve as a backup for any loss that might occur.
PLEASE NOTE: "Exotic Inlays" (custom-made rings that are handmade to order and require 3-5 weeks manufacturing time) come with a full 1-year warranty against all manufacturing defects. These exotic inlay, handmade rings do not carry sizing and return/exchange warranties. Should you have questions about your ring please contact us at 801-755-1661 or email us at ringsales@live.com.
100% Online Security
We know your peace of mind is not earned on price alone – that is why we accept all major credit cards and PayPal, so that you are protected with your online purchase. We also make sure our customers receive 100% security and protection when buying from us online … that is why we use the world's #1 rated e-commerce platform – WordPress. In fact your transaction is protected by the same military-grade security and encryption that the big banks use.
Diamond Quality
Every diamond in your ring has been carefully and individually inspected for specific standards of cut, color and clarity. Each stone is precisely graded and matched with other stones where used in the ring.
Gem color is I (Good, White, Fiery) with clarity of i1-i2.
Shipping
Stock rings ship within 1-5 days depending upon the style/model and engraving options; custom-made rings ship upon completion (3-5 weeks in most cases). We offer 3 options for shipping within the United States and International:
1. First Class Mail – Free (U.S. and Canada Only). United States First Class Postal Service.
2. Expedited Shipping – $20.00 (U.S. Only).
3. International Expedited Priority Mail – $40.00 (International Only).
Taxes and duties are the responsibility of the international buyer. We cannot be held responsible for delays in shipping due to international customs.
_________________
Thank you,
Tungsten Rings, online since 2004